SECO/WARWICK will deliver to Michelin a compact Vector® vacuum furnace with a 400x400x600mm heating chamber. It will be indispensable for the gas hardening process used in the manufacture of tools for premium tires.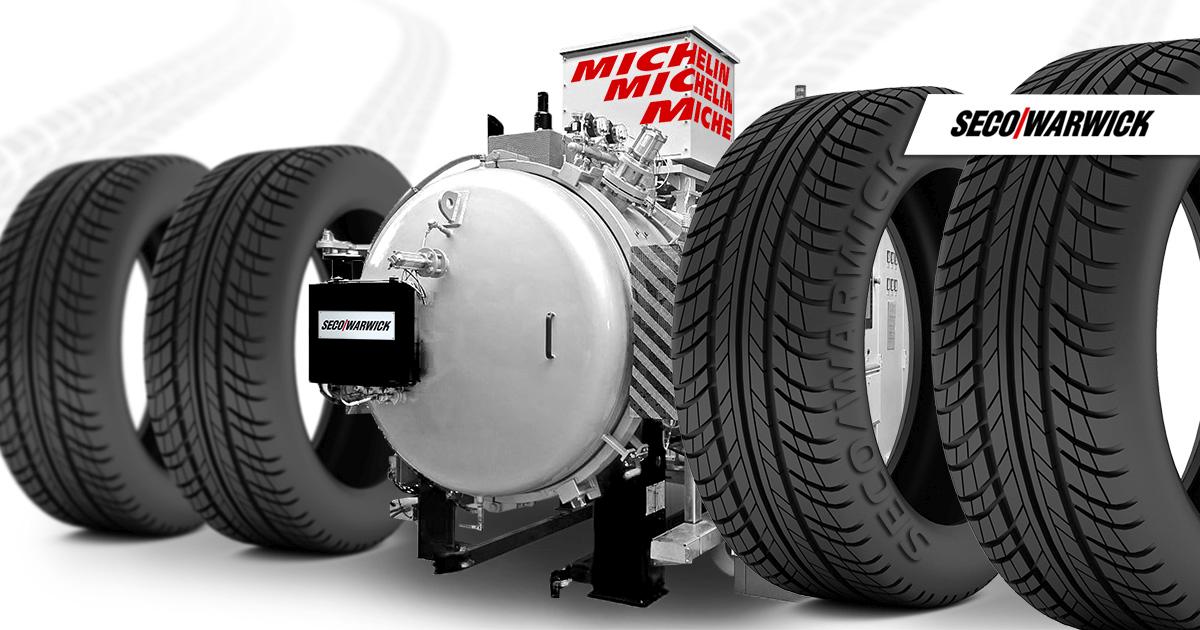 "With a relatively low expenditure, the compact Vector vacuum furnace makes it possible to become independent from third parties. It also provides better control over the quality of heat-treated components and reduces the risk of delays which, as a result of lack of deliveries, slow down or obstruct manufacturing processes (tire manufacturing in this case). This is a very reasonable approach with a proven furnace design utilizing a round heating chamber, ergonomic pumping system and a powerful cooling system based on a blower that ensures the maximum hardening pressure up to 15 bar abs" – said Maciej Korecki, Vice-President, Vacuum Furnace Segment, SECO/WARWICK Group.
At first sight, it might seem that the tire industry does not use the solutions that are needed for metal heat treatment. Few know that tire production requires specialized tools. The tools and dies used in the production process are mostly treated in vacuum furnaces. Most of tire manufacturers engage third-party hardening plants for that purpose. However, owning the device not only ensures market independence but also time and money savings.
The Vector vacuum furnace enables highly efficient hardening processes thanks to the use of high pressure and cooling gas. Vector® vacuum furnaces can be used for the majority of standard hardening, tempering, annealing, solution heat treating and brazing processes. However, a device can always be adapted to the specific requirements of the customer and thus to the particular industry. The device is available in several sizes, so its output perfectly fits the customer's needs. The Vector range is characterized by low consumption of energy and heating chamber performance as well as clean and quick processing. This flagship SECO/WARWICK product is already in operation in more than 70 countries worldwide, working for industries such as aviation, automotive or defense.